Proposals include:
Creating a new transport hub in front of the train station - with better bus stop provision, a taxi rank, cycle parking and space for cycle hire, and a new planting scheme.
Relocating the existing pedestrian crossing to create a new direct and wider entrance to and from the station to the town centre.
Creating a new pedestrian street, with lifts and steps, directly into The Springs to draw footfall into shops.
Providing new residential apartments and space for offices and cafés so that Station Road becomes less of a town centre bypass - and so that the train station and developments in the former bottling site next door are better linked to the town centre.
Car parking for the station and new housing/offices would be provided as an undercroft to the new development areas.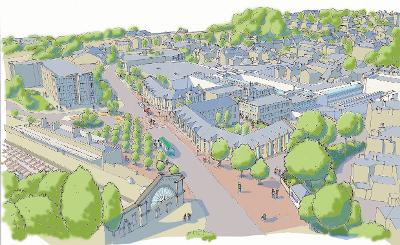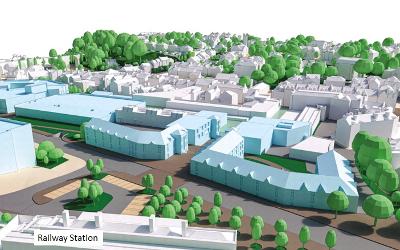 We are keen to hear what you think of these emerging proposals.

View the proposals for the Future High Street Fund here [2MB]
Once you have looked at the proposals please complete our Future High Street Fund Survey.
Alternatively, please e-mail your comments to regeneration@highpeak.gov.uk The deadline for responses to these initial proposals is Monday 17th February.