Proposals include:
Providing new multi-level car parking behind The Springs which will make use of the change of level and hide the existing unattractive building. All of the existing car parking plus an additional 90 spaces will be provided.
Using existing surface level car parking to create a new high quality public space - Wye Square - making a landscape feature of the revealed River Wye.
Improving the appearance of the current Waitrose store so that a new entrance will face the square.
Introducing a major new leisure attraction (such as a mainstream cinema) with complementary family restaurants and cafes near to it which will provide new facilities and mask the rear buildings of Spring Gardens.
Introducing new public toilets and a Changing Places (fully disabled accessible) toilet.
Providing a new building for further education courses delivered by Buxton & Leek College.
Bringing a new retail use back to the former M&S store - this may be another large store or may be broken up for several smaller stores for independents. In both options, a through walking route will be preserved.
Improving the appearance of the pedestrian route to and from Spring Gardens via Wye Street.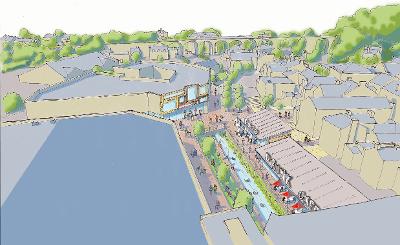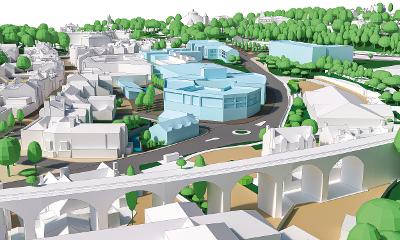 We are keen to hear what you think of these emerging proposals.

View the proposals for the Future High Street Fund here [2MB]
Once you have looked at the proposals please complete our Future High Street Fund Survey.
Alternatively, please e-mail your comments to regeneration@highpeak.gov.uk The deadline for responses to these initial proposals is Monday 17th February.